September 24, 2021
Another Important Anniversary
On September 24, 2021, Dr. Rodrigue & Cecile Mortel celebrated their 50th Wedding Anniversary!
This amazing couple has dedicated their lives to Haiti and to the children and adults in Saint Marc. Without them, it would not be possible to celebrate the schools' anniversaries happening this year.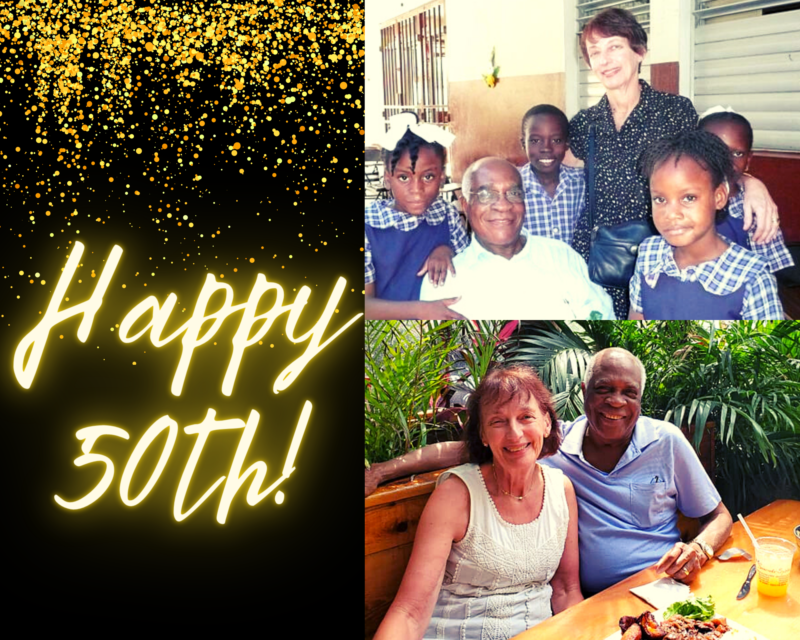 Join us in wishing them a very Happy 50th Anniversary! What an impact their 50 years have had on so many… both in the US and Haiti! Cheers to many more happy and healthy years!