Our Story… 1997 Until Now
History of the Mortel High Hopes for Haiti Foundation
Our mission was originally launched by the Mortel Family Charitable Foundation (MFCF) in 1997 with the construction of Les Bons Samaritains (LBS) primary school in Saint Marc. LBS opened in July of 2001 with 65 kindergarteners. A new class has been added each subsequent year.
As our students progressed through elementary school, it became evident that they required an additional school to provide them with an excellent secondary-level education. With support from the Stine Family Foundation, College James M. Stine (CJMS) was built and welcomed its first students in October 2011. CJMS remains a private school, offering a quality secondary education to young women and men from around the region.
After a few years observing our students at CJMS, we realized that children who began their education at the age of 5 (kindergarten) were academically behind their peers who started at an earlier age. Thus, we opened our Preschool.  Classes commenced in fall 2015 in a rented facility with 200 three and four year olds. In 2017, the Patricia Chairs Building, located on the same block as our primary school, was finished. Our preschool and primary school have no open enrollment. Students are hand-selected from impoverished communities in Saint Marc and offered the opportunity of attending the preschool at the age of three. This preschool recruitment process is now the only way to enter our primary education system.  
Timeline
Scroll right to see more historic events.
1997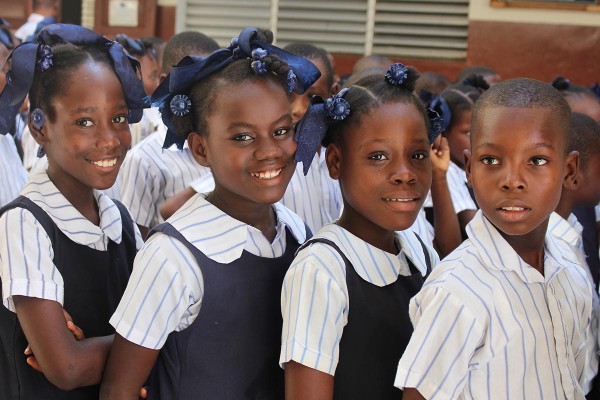 Mission launches—quality education to the poorest of the poor
2000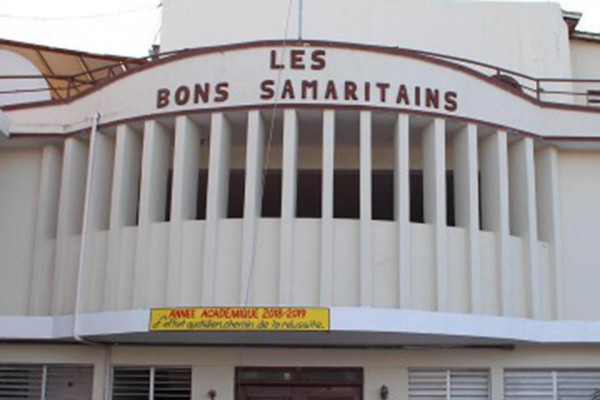 Les Bons Samaritains (LBS) is constructed
2001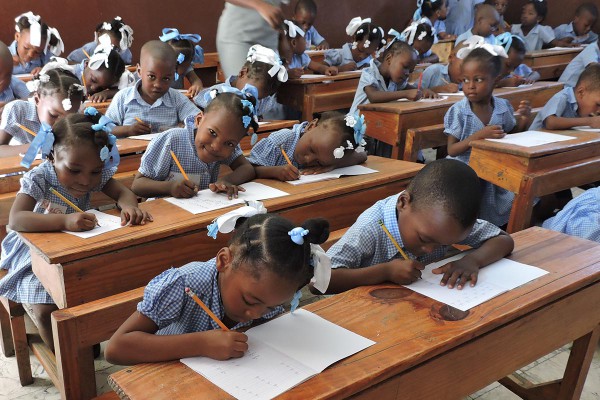 LBS opens with 65 kindergarteners
2002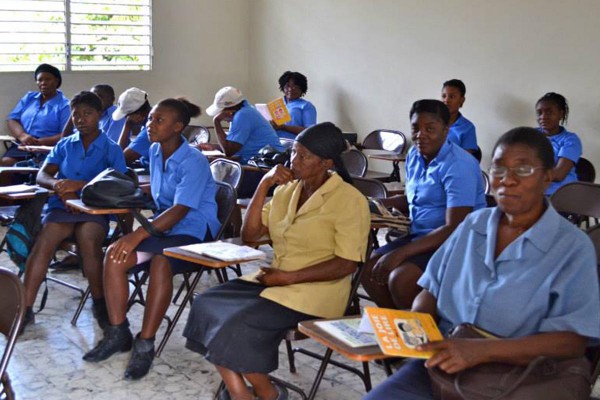 Notre Dame de Lamercie adult literacy program launches
2011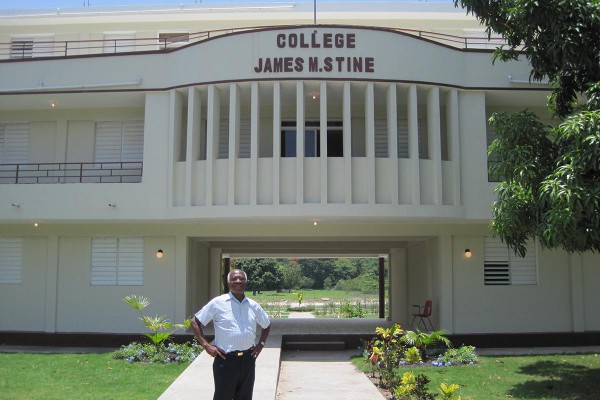 College James M. Stine (CJMS) is constructed
2015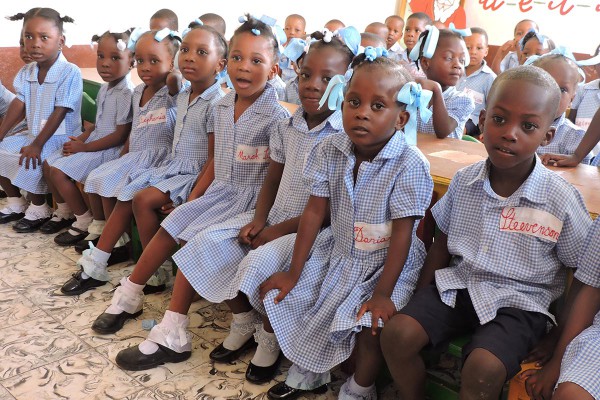 Preschool opens in rented facility
2016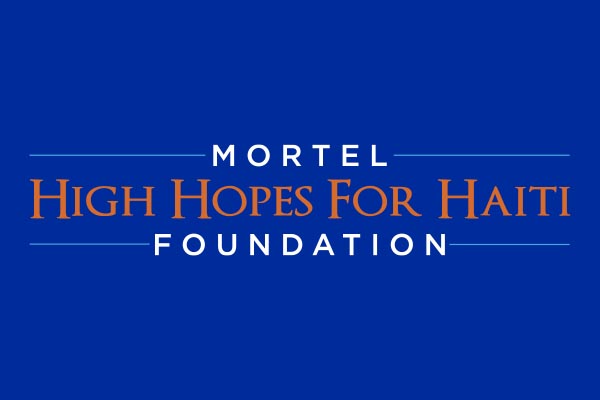 The Mortel High Hopes for Haiti Foundation is established
2017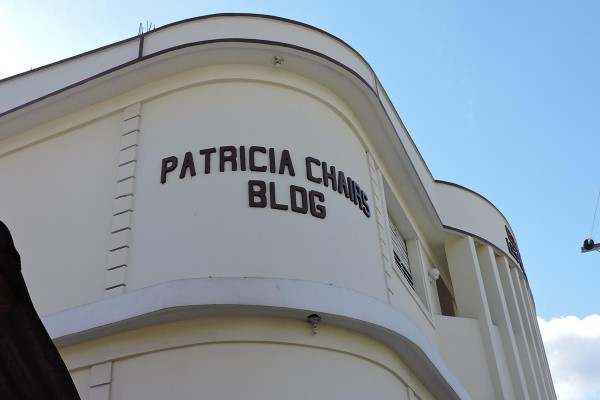 2020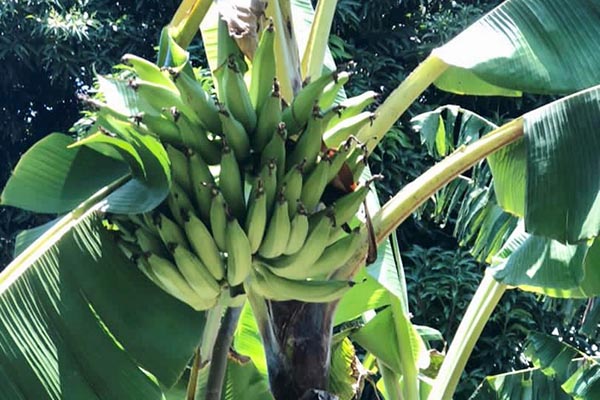 Agriculture programs launch
2021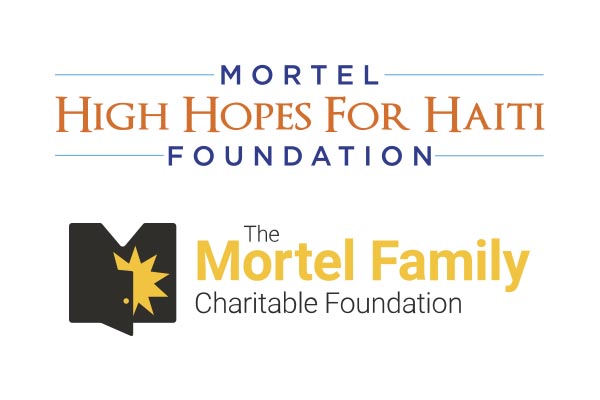 MFCF and Mortel HHH consolidate into one organization
Schools celebrate Anniversaries
To empower adults in the Saint Marc community, we established a four-year literacy program through the Notre Dame de Lamercie school.  Designed to tackle the country's illiteracy rate, this program is offered to adults with priority given to LBS parents.  Additionally, an agriculture program was recently launched on Foundation land.  The program teaches students from James Stine and the literacy school as well as other adults effective farming techniques and small business practices designed to help them become self-sufficient.  Fruits, vegetables, fish and chickens are grown and sold in local markets and a portion is given to the schools to support their feeding program.
Our schools Cultiv8 Haiti by providing education and sustenance to hundreds of children each year through our student sponsorship program and adult educational programs. Currently, there are over 1,300 students and over 100 adults within our educational system.  In 2021, our schools celebrated milestone anniversaries:  20 years of a quality education at LBS, 10 years for CJMS, and 5 years for the Preschool.  Donors and sponsors often ask what's next for the students, and we are excited to respond to that question by establishing an adult technical education program in the near future. 
What is the relationship between Mortel HHH and MFCF?
MFCF built and operated the Patricia Chairs preschool, Les Bons Samaritans primary school and College James Stine secondary school over a 20-year period.  In 2016, the Mortel HHH Foundation was established to assume the operational responsibilities of these schools and MFCF focused on developing adult educational initiatives to offer the Saint Marc community.  In 2021, we consolidated into one organization to allow for a more efficient use of donated funds and better serve the Saint Marc community overall.