July 5, 2023
Student and Teacher Awards 2023
The school year for our students in Haiti ended last week and they celebrated with a special "Moving Up" Ceremony for the 6th graders who completed their time at the Good Samaritans school!
With all of the challenges in the country outside of the Mortel HHH schools, the accomplishments inside the school seemed even more significant than in years past. One highlight from the Moving Up Ceremony was the presentation of Student and Teacher awards!
Student Awards
At the close of each school year, the two students who have the highest average in the 6th grade receive a scholarship to help fund their high school education at James Stine College in the fall. The Pouyes awards were generously established by Monique Pouyes in memory of her late husband, Jean Taylor Pouyes, a physician born in Haiti and a supporter of Dr. Mortel's mission to feed and educate the poorest of the poor.
The awardees this year were Jerdine C. (1st) and Youvica T. (2nd), twelve-year-old girls who achieved the highest grade point average in the sixth grade classes.  They hope to continue to excel in their studies at James Stine College with the continued support and motivation of their families.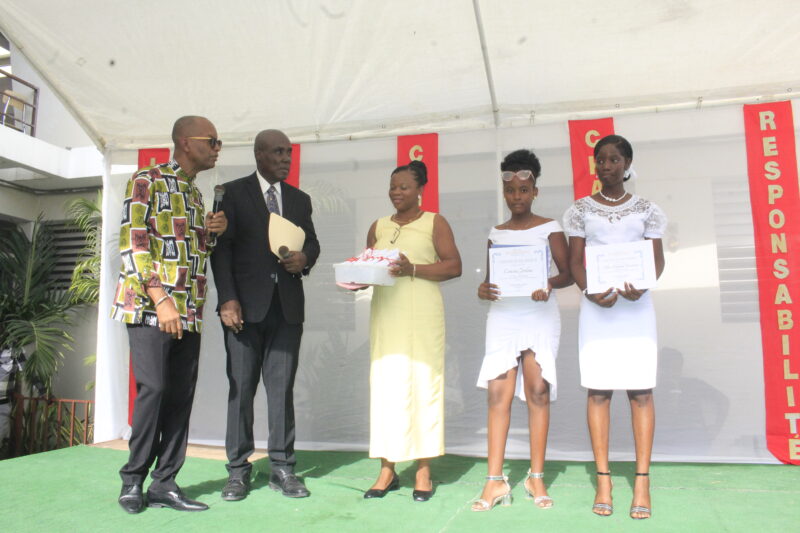 Teacher Awards
There were also three teacher awards that were presented this school year: LBS Teacher of the Year,  Preschool Teacher of the Year, and Preschool Aide of the Year.
Each award has a specific list of criteria.  Nominations were made by the school Directors and were reviewed by the Haiti educational leadership team, the US Team, and the Mortel HHH Student Support Committee. This year's recipients were presented with certificates and a cash prize.
LBS Teacher of the Year: Vladimy Leonard
Mr. Leonard teaches 4th grade and is known as a conscientious teacher who consistently implements best practices. He also hopes to continue to grow professionally through the new Mortel HHH continuing education program.
Preschool Teacher of the Year: Imene Espenor
Imene teaches kindergarten and does so with intelligence and love. She is genuinely interested in the students' success and is known for her devotion to the school's mission as she works tirelessly to help the kids.
Preschool Aide of the Year: Adeline St. Fleur
Adeline, a former LBS student,  is known as a particularly good collaborator who is active and attentive to her students. She is also willing to go beyond what is expected by supporting her teacher and principal.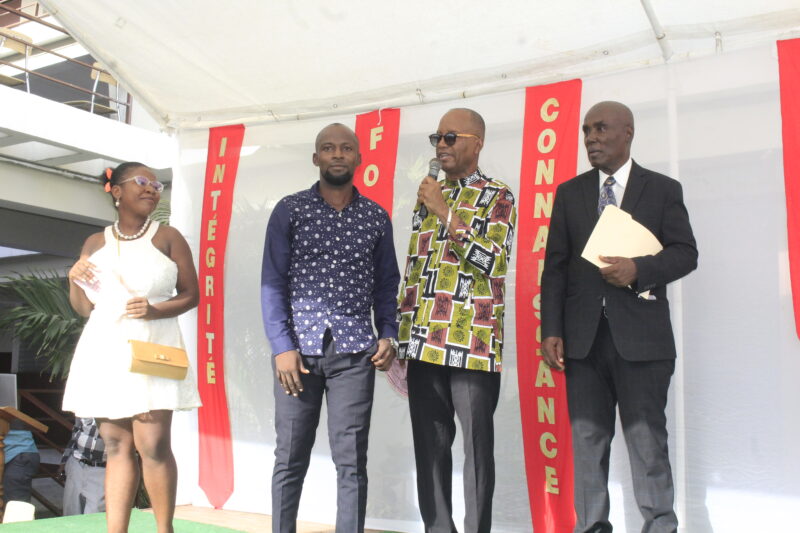 The Haiti and US Mortel HHH staff would like to congratulate these individuals for their achievements and thank them for their dedication! More highlights of the Moving Up Ceremony to come!