November 21, 2021
Giving Tuesday 2021
Give the gift of joy to Haiti's kids!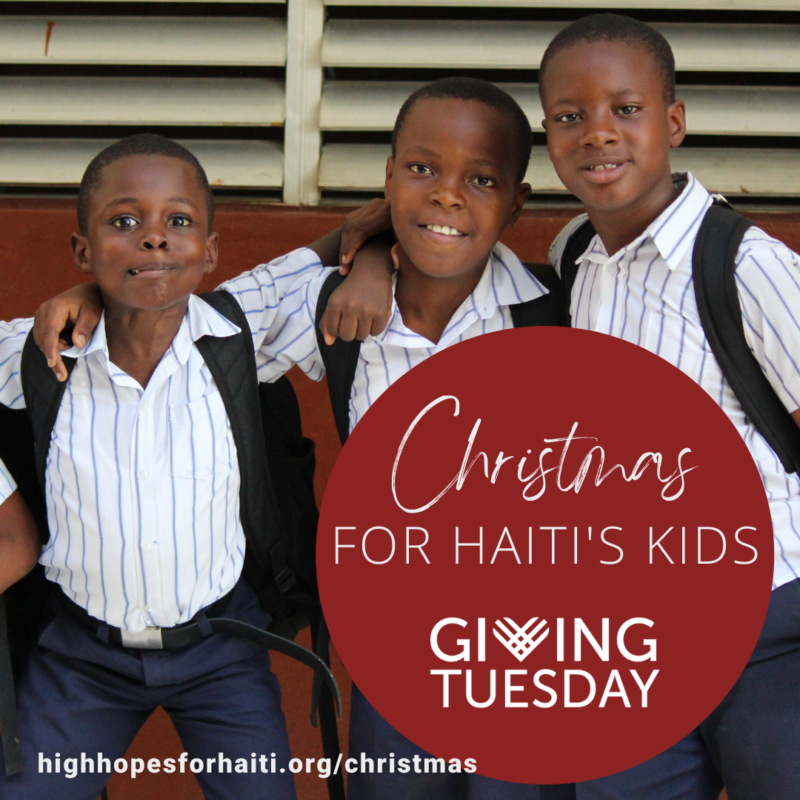 In Haiti, political unrest, gang violence, kidnappings, and natural disasters have led to scarce supplies of food and increasing child starvation. The Haitian people are not living. They are barely surviving. 
In spite of it all, the Mortel HHH schools have remained open and operational, providing some stability in a desperate situation.  Thanks to generous donors like you, students continue to receive daily meals and come to a safe place to learn.
These children are amazingly resilient and refuse to give up.
As the calendar turns to December and we approach this special holiday season of love and joy, will you help send a bit of Christmas spirit to these children and keep their hope alive? If we can raise $5,000 on Giving Tuesday, this November 30th, we will be able to give one Christmas gift to every child in our schools. 
Please help bring the Christmas spirit to our schools!
Dec. 13 update: WE SURPASSED OUR GOAL! THANK YOU!