July 30, 2020
Two "Haiti Alumni" from 2018 Trip Raise $4,000 to Support COVID-19 Relief Efforts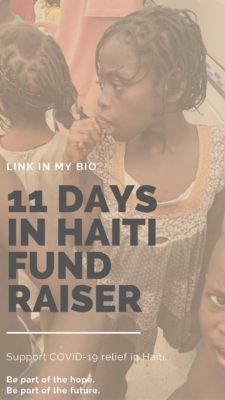 On July 11, two Haiti alumnae, Olivia du Bois and Brooke Nixon, launched the "11 Days for Haiti" campaign to help raise funds for COVID-19 relief for our schools and community in Haiti. They recruited their fellow travelers from 2018 to share blogs on their website for 11 days straight, honoring their 11-day trip to Haiti from two years ago.
They raised an astounding $4,000 in donations to help the children and schools they served first-hand! We are so thrilled with their dedication to service and their generous hearts. It is incredible to see the ripple effects and lasting impact that a trip to Haiti can have on the lives of so many.
Thank you so much to Olivia and Brooke and to their team for all they are doing for Haiti!
To read some of their blogs and check out their website, click here. (We highly encourage you to read some of their blogs!)
To see a Catholic Review article about their efforts, click here.