November 2, 2021
Featured Article in TheBurg
By: Deborah Lynch for TheBurg Magazine
From the Harrisburg area, an acclaimed physician focuses on educating the children of his native country.
A young mother bought bags full of rice that she dried and had milled before taking it by train to open-air markets in Port-au-Prince, Haiti, to sell each week to support her family.
It meant spending nights under a tarp in the  market to protect her product and avoid the rain. Every Sunday after she returned home, the family attended Catholic services, where her young son assisted the priests, hoping one day to become one…
Continue reading the full print article via PDF below or check the online version!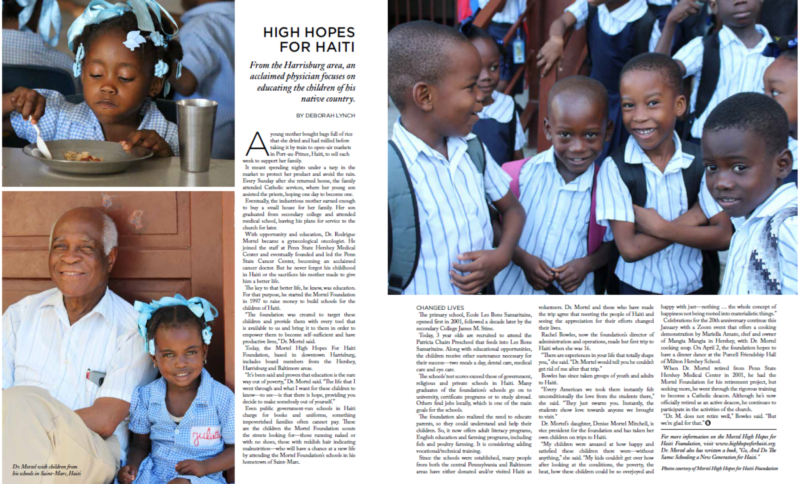 Shared with permission from TheBurg.