September 9, 2022
Kids in Haiti anxiously await the opening of school
The Mortel HHH Schools will now open on October 3, 2022.  At the end of August, the Haitian Ministry of Education decided to delay the country's opening of schools by one month due to the rising costs of fuel, transportation, and school supplies, all of which could prevent parents from being able to send their children to school.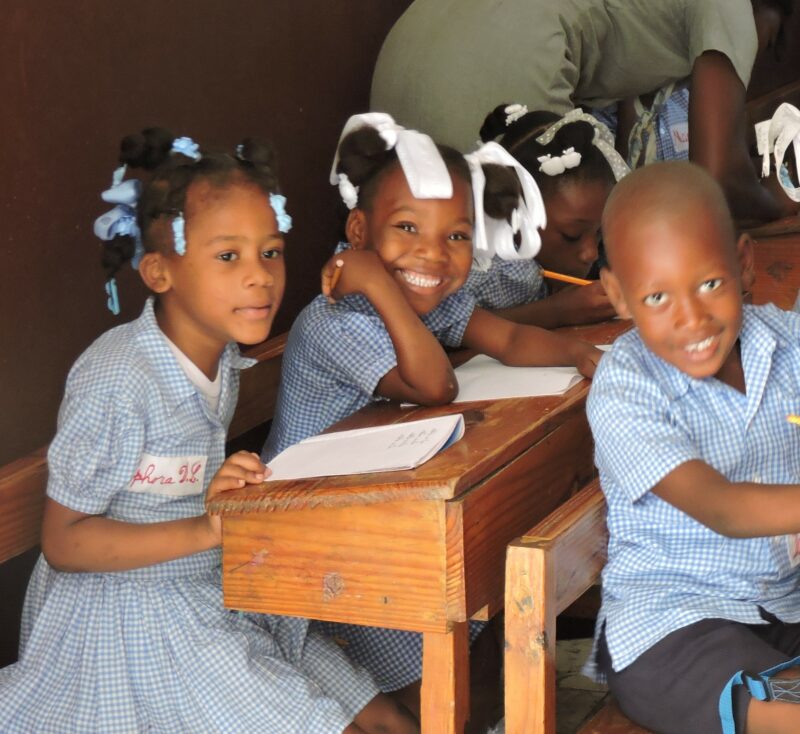 We are anxious to welcome our students back, but we won't let the month go to waste! The teachers at the Mortel HHH schools will be reporting this month to work on their lesson plans, engage in professional training, and work on strengthening the curriculum for the year. The Staff in Haiti are making the most of the delay to be better prepared for the children's return in early October.
As you know, our kids come from the homes of the poorest families in Saint Marc and struggle to survive in an average year, let alone in a year like this one with extremely high inflation and food shortages.  As the school year kicks off, you can ensure the children receive daily meals to nourish their bodies and their minds by continuing to sponsor the students.
Please keep an eye out for your sponsorship renewal information in the mail if you have not already received it!  Your sponsorship will ensure that your student eats every day and has the opportunity to learn in a safe place.
We look forward to sharing school-opening photos and stories soon and are grateful that you give these students a chance to thrive and learn!