Our Puzzle Today
Please give what you feel led to give. For every $1,000 raised, we will add a puzzle piece to our master anniversary puzzle! Our goal is to complete the 100-piece puzzle in 2021!
Purchase a Puzzle Piece for $1,000 and we'll send you a framed, commemorative puzzle piece with a thank you note from our students.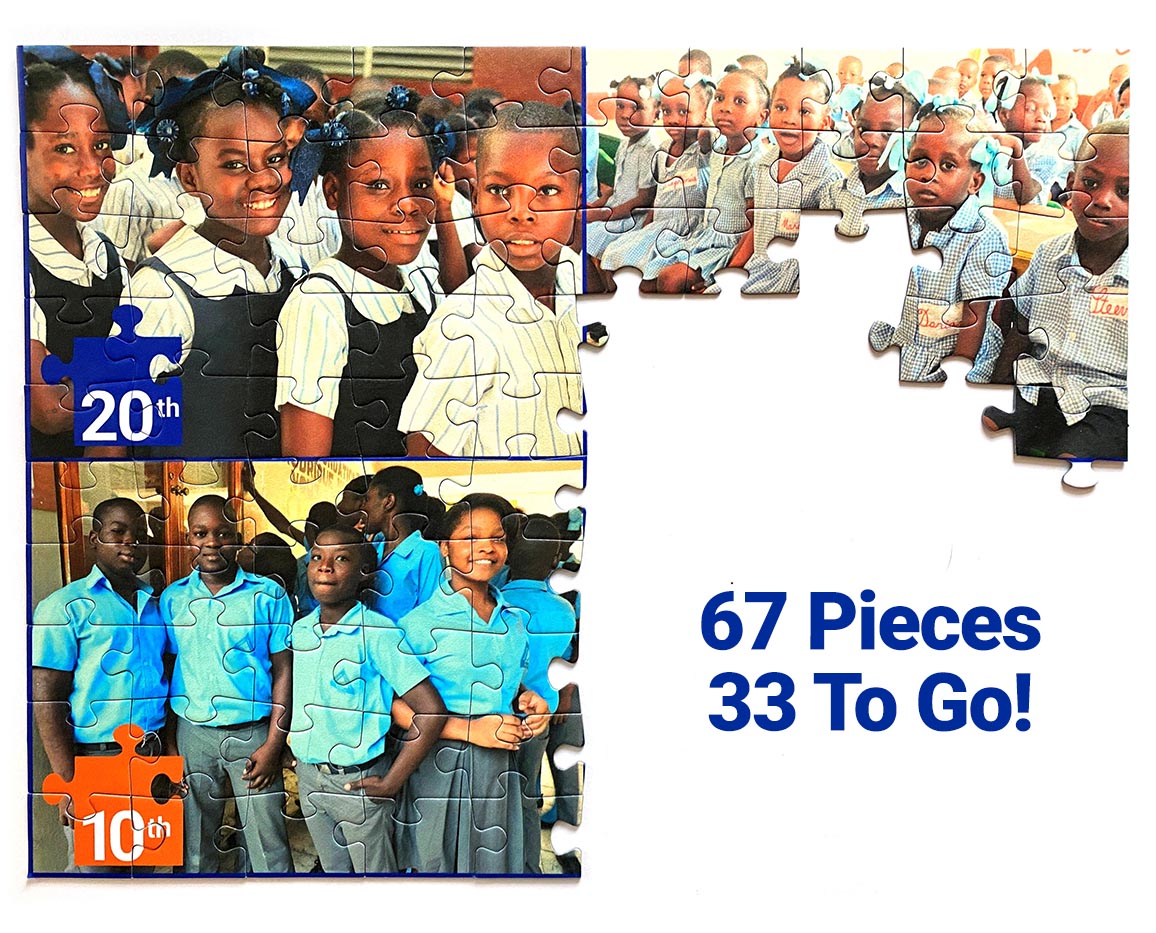 2021 Fundraising Goal: $100,000
Your donation will support our mission to educate, empower and equip Haitians to help cultivate a nation.  Providing a technical education to adults and students at James Stine will offer the skills and knowledge necessary to support and sustain families and communities in St. Marc. 
Help us solidify a technical education program and continue to support the efforts of our other three schools!
Our Latest Progress
April 21, 2021
March 5, 2021