Program Focus
The poultry farming program produces quality chickens to be sold in local markets.  The program allows high school students interested in entrepreneurship the opportunity to learn related skills.  It also exposes adults from our literacy school as well as adults from the community to small business opportunities by involving them in the harvesting and selling process.
The program produces and sells a consistent supply of quality chickens, with participation from our adult and high school students, that will help support the feeding program budget and empower participants with knowledge of farming and small business practices.
Support our Poultry Farming Program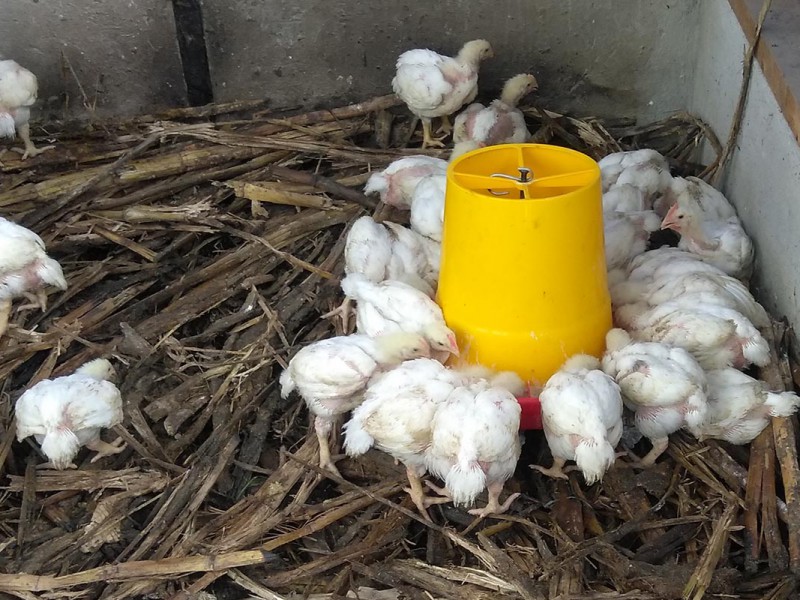 Investments in agriculture are the best weapons against hunger and poverty, and they have made life better for billions of people.

Bill Gates
Progress
In June 2020, we started our pilot program with 50 chicks in our coop:
By early July, all 50 chicks are thriving and growing:
A steady production of quality chickens now exists and are sold periodically to local markets.